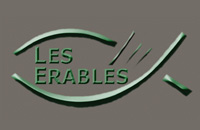 Preignac Located next to Langon, the Erables Restaurant welcomes you in a quiet, warm and embellished by a beautiful pond.
This offers seafood specialties and traditional cuisine. A selection of fresh products is carried out every morning at the market.
Usefull Informations - At the subject :
All the restaurants detailed with video presentation, (restos, good tables, gastro, gastronomy, guide of restaurant, restaurant gironde, resto Langon, table of restaurant, reservation restaurant, book a restaurant, reservation of restaurant, booking restaurant), bieujac, bommes, castets-en-dorthe, fargues, leogeats, mazeres, roaillan, bazas, saint-loubert, saint-pardon-de-conques, saint-pierre-de-mons, sauternes, toulenne.