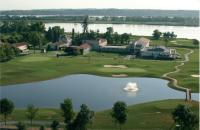 The Relais de Margaux is located on the riverbanks of the Gironde peninsula, on a 55-hectare estate in the heart of the Medoc region. It is only 25 minutes away from Bordeaux city centre and 35 minutes from Bordeaux Mérignac international airport. - 4 * deluxe hotel : 100 rooms, swimming pool, private harbour, tennis court, volley ball court - Gastronomic restaurant to delight the taste buds of the gourmets. - Balneotherapy centre for the well-being of mind and body. - 18-hole golf course par 71 (6048 meters, slope 133). - Brasserie and its panoramic terrace with view on the golf course and the peninsula.
Usefull Informations - At the subject :
All the restaurants detailed with video presentation, (restos, good tables, gastro, gastronomy, guide of restaurant, restaurant gironde, resto Medoc, table of restaurant, reservation restaurant, book a restaurant, reservation of restaurant, booking restaurant, wine hillsides), blanquefort, macau, margaux, parempuyre, pauillac, saint-germain-d'esteuil, lesparre-medoc, le verdon-sur-mer, saint-vivien-de-medoc, soulac-sur-mer, vendays-montalivet, hourtin, carcans, lacanau, le porge, saint-estèphe, sainte-helene, castelnau-de-medoc, saint-laurent-medoc.