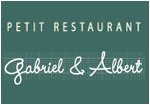 The Small Gabriel and Albert restaurant, near Saint Pierre's Bridge, proposes a new offer: cook for his friends in a real restaurant.
The registration of the "cookers of theday" is made by phone, by internet or directly to the restaurant. It is then enough to propose a project of menu and to reserve the room by indicating the number of dinner guests (26 max.).
Besides the dinner guests, a host table can welcome eight persons. The cost of the meal is variable and depends on the budget of the participants.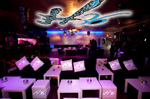 In an idyllic frame come to discover or to rediscover H36, mythical Bar and restaurant of Bordeaux a few minutes away from the city center. Decoration in the warm colors, lace curtains and palm trees shape the decoration.
From 7:00 pm, H36 opens its doors. During the dinner, the atmosphere is smart and felted: candles, lounge music... Then the DJ transform in the course of the evening this night temple at the top of party.
Usefull Informations - At the subject :
All the restaurants detailed with video presentation, (restos, good tables, gastro, gastronomy, guide of restaurant, restaurant gironde, resto bordeaux, table of restaurant, reservation restaurant, book a restaurant, reservation of restaurant, booking restaurant), ambares-la-grave, ambes, artigues, bassens, begles, blanquefort, bouliac, bouscat, bruges, carbon-blanc, cenon, eyzines, floirac, gradignan, haillan, taillan-medoc, lormont, merignac, parempuyre, pessac, saint-aubin-de-medoc, saint-louis-de-montferrand, saint-medard-en-jalles, saint-vincent-de-paul, talence, villenave-d'ornon.