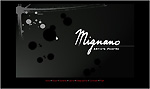 Marie France MIGNANO lives and works in Bordeaux. Her passion for the art asserts itself in the adolescence, the creation and the realization of frescoes on the walls of her school, prize-winner of competition of graphics (decoration of buses - Bayonne, posters of spectacles - Bordeaux).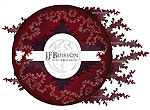 After studies of communication, it integrates the Spina group as a beater. It is initiated with the welding to manufacture its own battery and launches out in a way spontaneous and surprising in creation of sculptures and furniture. It traverses the city, breakages, seeks, buys, piles up, stores all kinds of "scrap".

Today Jean-François Buisson exposes everywhere throughout the world.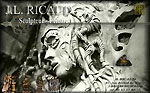 That which carves the ground of strange forms to the invaluable bronze paces, invites you to cross, increasingly more capricious, its works which bring you in an intense universe.

Sculptures as paintings have such a breath of life, that they will strike you full whip, modifying forever your glance on the world.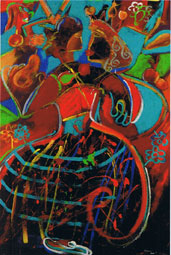 Born in Paris in 1962, Eric Besson makes his law studies in Bordeaux and obtains a license(Bachelor's degree) in private law. Fascinated by sport, he is with, Thierry DARRINÉ, at the origin of the creation of the section Skimboard within the French Federation of Surfing; he was 5th in the world championships of Skimboard in the USA. After one lived in the another life, it is in 34 years when this self-taught discovers " his passion " for lady painting.
Usefull Informations - At the subject :
All the artistics workshops in Bordeaux detailed with video presentation, (painters bordeaux, workshops, studio, painter, sculptors, photographs, art bordeaux), ambares-la-grave, ambes, artigues, bassens, bars begles, blanquefort, bouliac, bouscat, bruges, carbon-blanc, cenon, eyzines, floirac, gradignan, haillan, taillan-medoc, lormont, merignac, parempuyre, bars pessac, saint-aubin-de-medoc, saint-louis-de-montferrand, saint-medard-en-jalles, saint-vincent-de-paul, talence, villenave-d'ornon.